IBM i / AS400
Modernize Your IBM i Quickly at Low Cost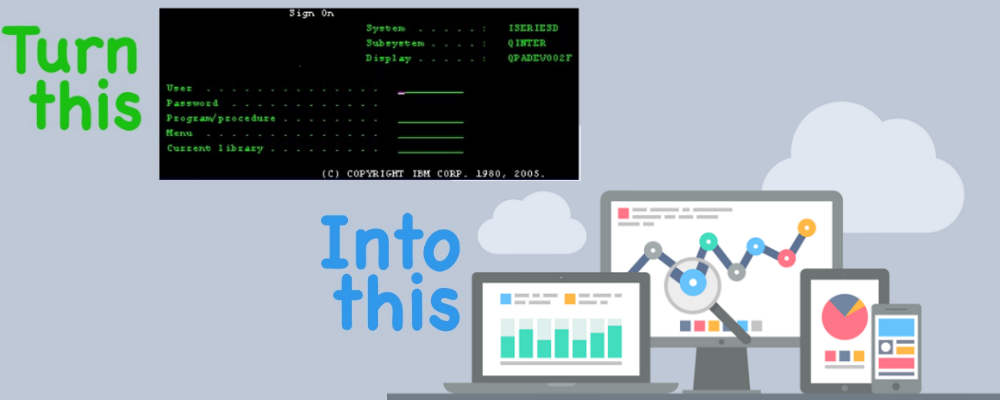 Your IBM i (AS/400) is a gold mine of business information and logic.
It's one of the most stable and affordable computer systems ever made.

You've invested thousands of man-hours to build business logic in its RPG programs.

But the green-screen interface just hasn't kept up with changing technology.

Don't despair. DON'T THROW AWAY YOUR INVESTMENT!
IBM i now runs all the modern internet/intranet programs.
Supercharge Your IBM i
---
Give modern browsers access to RPG programs.
Use the business logic built over years in your RPG programs.

Make it easy to train new people on how to do their jobs.

Use industry standard open source technologies to create new programs fast and at low cost.
---
Build high-performance business intelligence tools.
Give your business analysts faster access to more important business information.

Use the new data warehouse frameworks on your IBM i, IBM Power Systems, or low-cost generic servers.

Create dashboards to see changes in critical performance indicators at a glance.

---